One stop for your HVAC, plumbing, and electrical needs.
The whole-home solution to keep all your systems running smoothly year-round. Trusted since 2005 for premium quality and an outstanding customer experience, every time.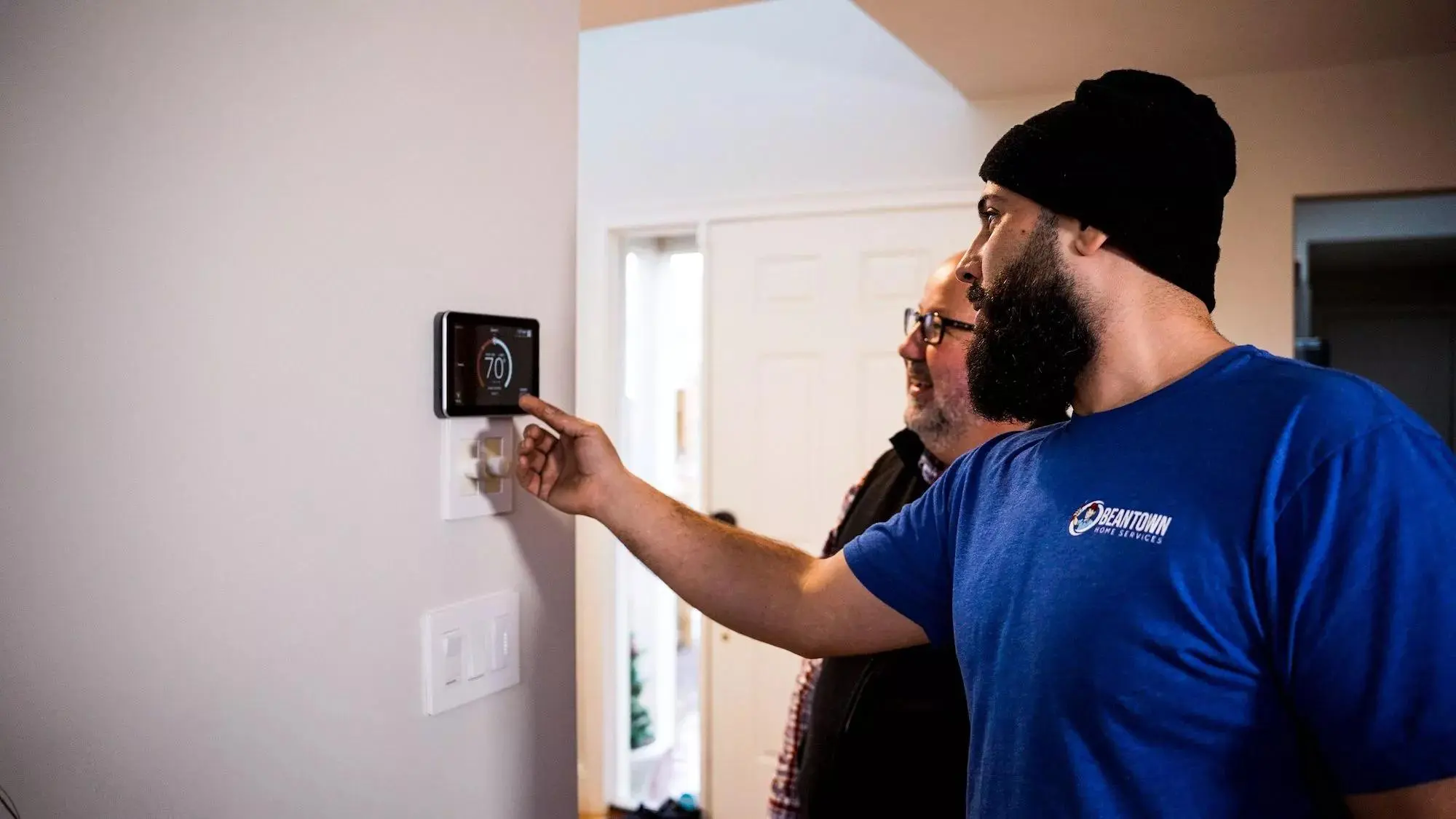 How We Help South Shore Homeowners
Get your nights & weekends back when you choose Beantown Home Services as your premium home systems service provider! Work with one trusted team on all your major systems: electrical, heating, cooling, and plumbing.
Beantown was founded in 2005 with a mission to provide premium quality heating and cooling services to the South Shore. With each visit, we strive to care for your home the same way we would our own—earning our reputation as a trustworthy and reliable team along the way.
Now, the team you trust at Beantown Home Services is here to provide efficient solutions for your entire home, including HVAC, plumbing, and electrical systems.
We are committed to bringing you an outstanding customer experience every time.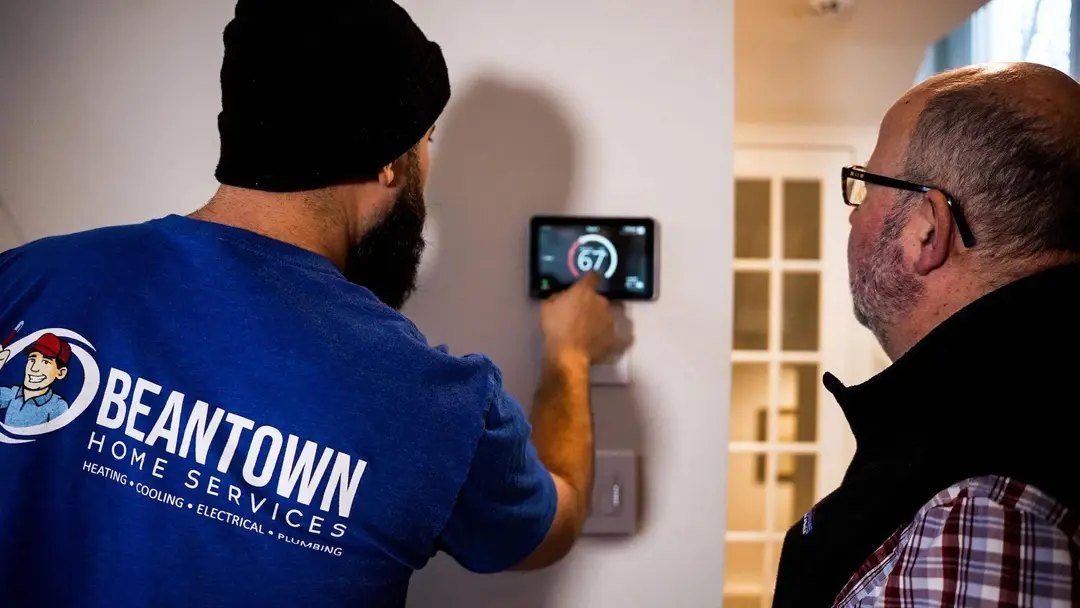 We only install brands we know you can rely on. Beantown is proud to be a Mitsubishi Diamond Elite Contractor, a Bosch ABC Platinum level dealer, and a Lennox Premier Dealer—awarded to only the top 10% of dealers.
All the home services with just one call! From the front office, to our full team of HVAC, plumbing, and electrical technicians, and our Mass Save resource team, we're ready to make every step of the project run smoothly.
We hold top industry certifications and our experienced technicians regularly participate in ongoing training to ensure we have all the current skills and techniques needed to solve any issues with your systems.
Our technicians are committed to building the right solution for your home's unique needs. Our customers stay with us for decades—but don't just take our word for it! Hear what Beantown customers have to say ⤵️
Amy McClellan
I am OVER THE MOON with the work that Eric and Paul did when installing our ductless system. They were both so pleasant and efficient. Eric was a wealth of information! It is a great comfort knowing that there is a company out there that my
...
Read More
Joseph Young
Communication is always good with Beantown. They let you know exactly what is needed and why. I highly recommend them for all your HVAC needs.
T Condon
Service was great from the get go. Started with an estimate that gave us a few different options - good, better, best. Once we put in the order, communication was great. As soon as everything was in stock we were notified and installation w
...
Read More
Laura Gerlach
We've used Beantown for 2 different services and we have 1 more scheduled. We are blown away by the service they provide. Each of them took the time to chat with us (we're new home owners with an annoying amount of questions) about what the
...
Read More
Your local choice for home services, serving the South Shore for over 18 years. We are dedicated to providing each and every customer with premium quality home services and an outstanding experience every time.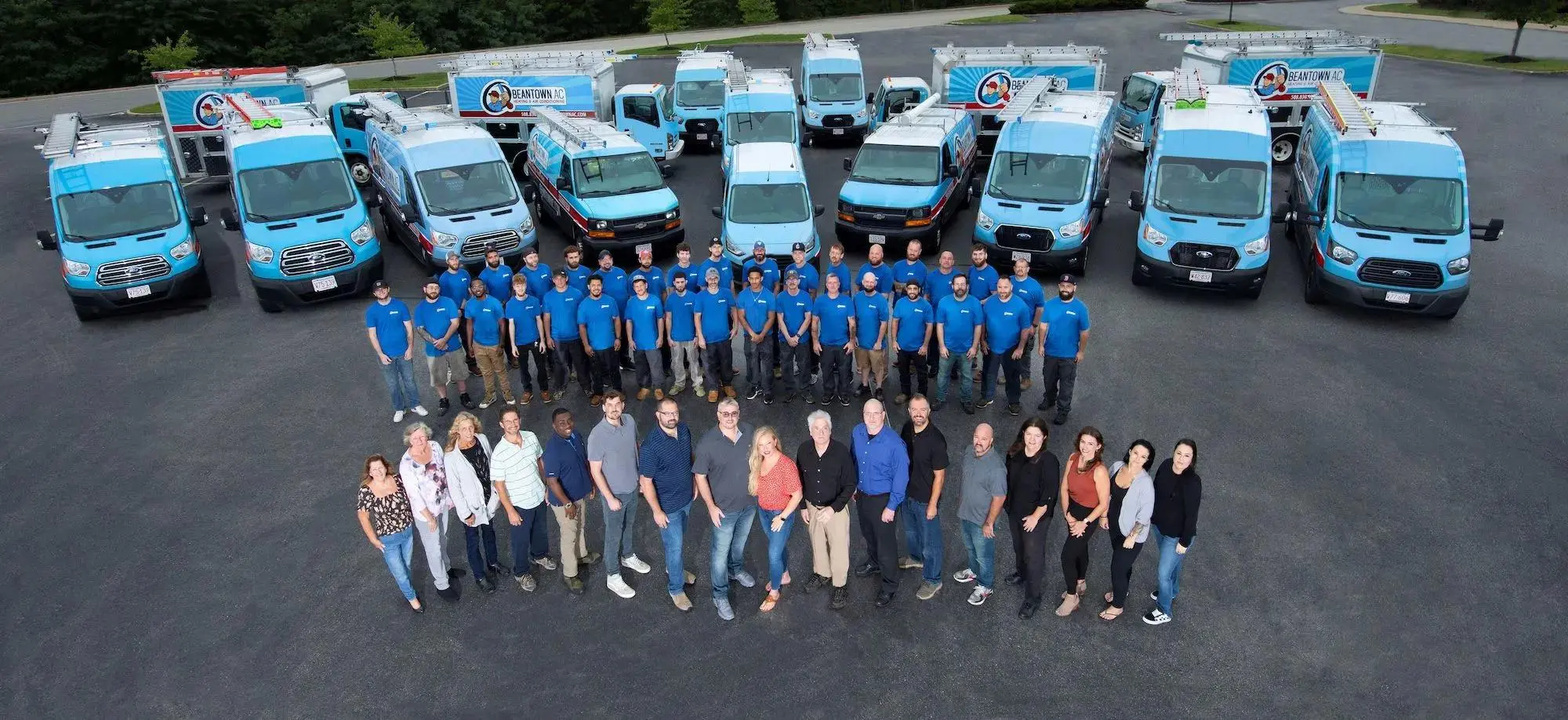 Service Areas
Frequently Asked Questions
Get answers to common electrical, heating, cooling, and plumbing questions from the knowledgeable team at Beantown Home Services.
Heat pumps run a little louder when creating heat. The colder it is outside the harder it must work to generate heat. You may also hear a swoosh or blow off sound after a heat cycle. This is normal. It is the system equaling out the pressures for the next start up cycle. You may also occasionally hear the coil expanding and contracting with heating and cooling demands—this is normal.
Certified Mitsubishi Elite Diamond Contractor
Our commitment to quality and education are what have earned us our credentials as an Elite Status Diamond Contractor. Have confidence and peace of mind that your equipment is protected.
Put Our Expertise to Work.
Schedule an appointment today for service or installation of heating, cooling, electrical, and plumbing systems throughout the South Shore.

Put Our Expertise to Work.
Schedule an appointment today for service or installation of heating, cooling, electrical, and plumbing systems throughout the South Shore.